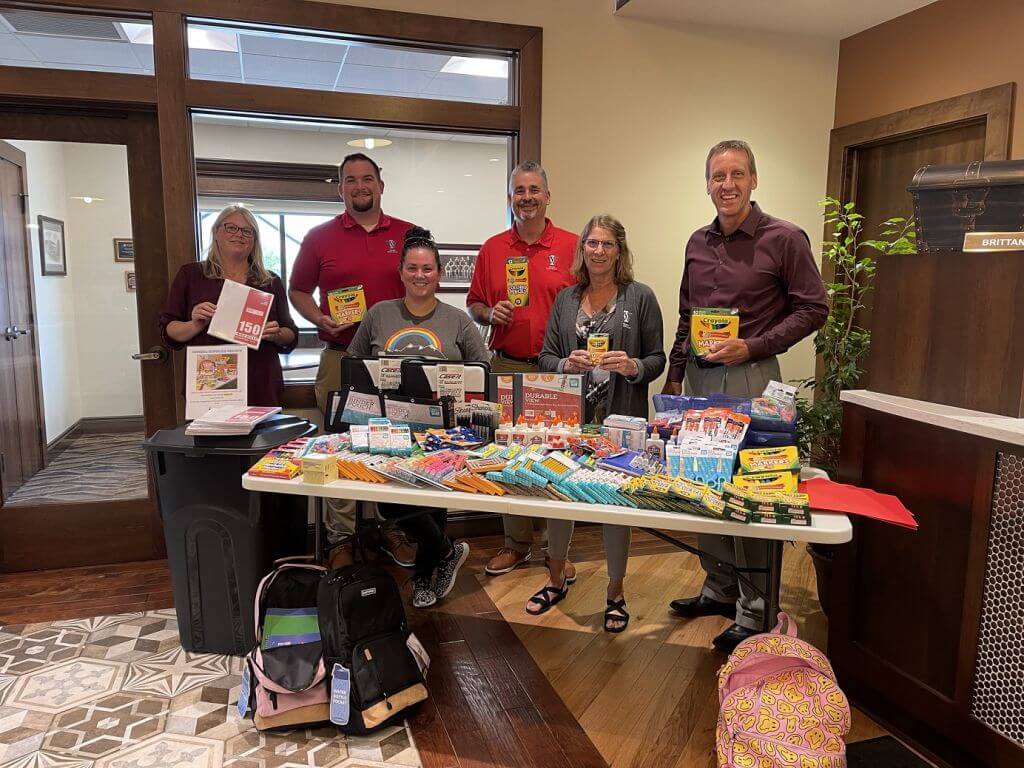 September 2023
Thanks to ALL who donated school supplies via the Lakeshore Realtors Association collection bins during the month of August! Well over $500 in supplies was provided to children in need in the Random Lake School District in Sheboygan County and to the Northern Ozaukee School District in Ozaukee County.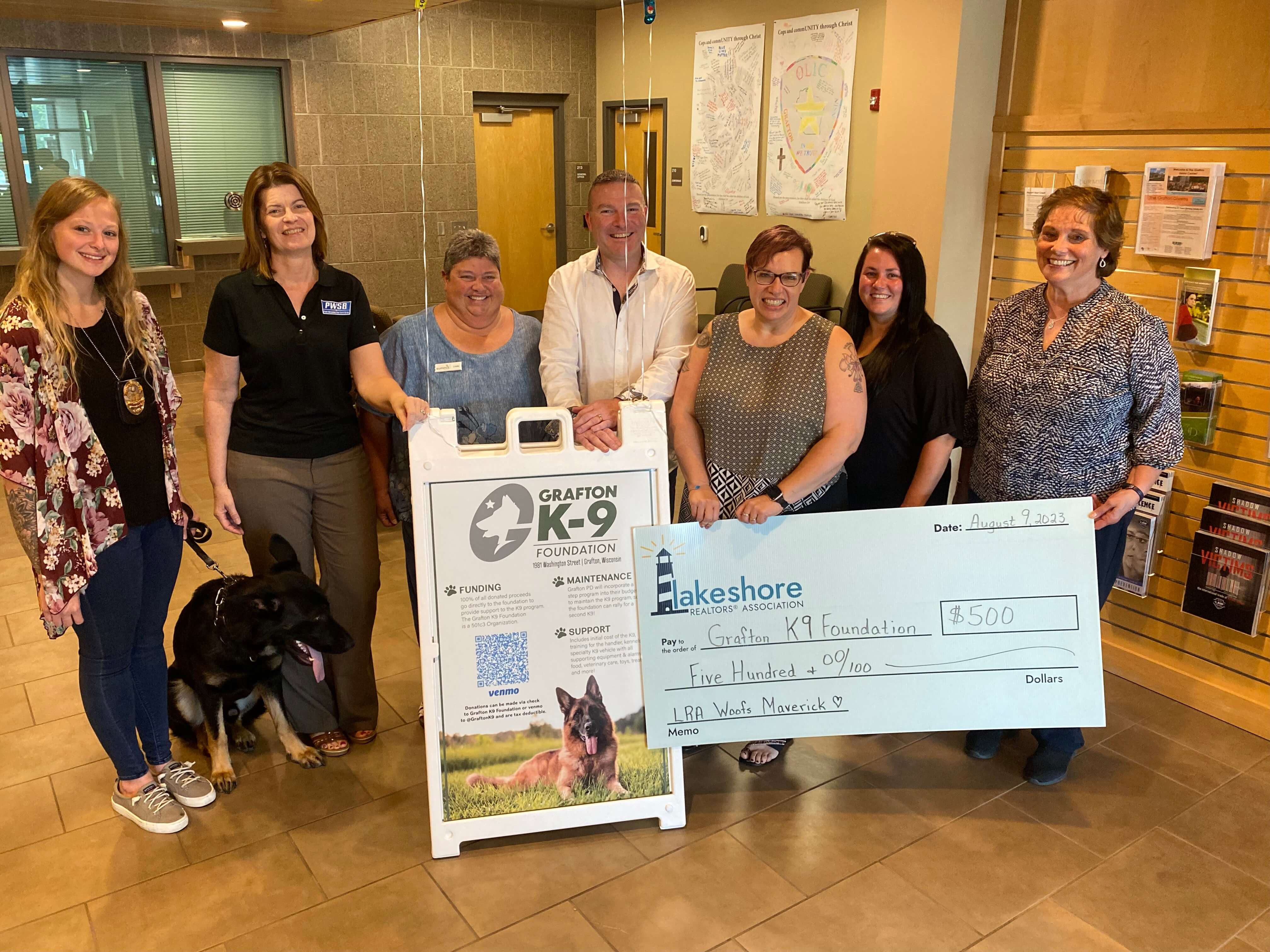 August 2023
LRA members presented a donation of $500 to the Grafton K9 Foundation, a non-profit organization that provides law enforcement K9s to the Village of Grafton through broad community support. They even met one of the newest members of the Grafton Police Department - K9 Officer Maverick! If you're interested in making a donation, please visit the website here.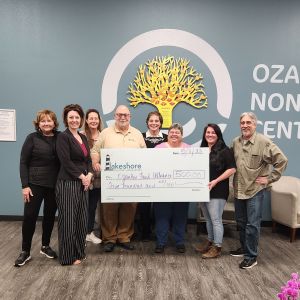 May 2023
Members of the Lakeshore Realtors Association MECO Committee presented the Ozaukee Food Alliance Pantry with a $500 donation to help feed the hungry. The Ozaukee Food Alliance supports needy families in Ozaukee, Sheboygan and Washington Counties. During warm-weather months, they partner with Feeding America to do drive-up food distribution once per month.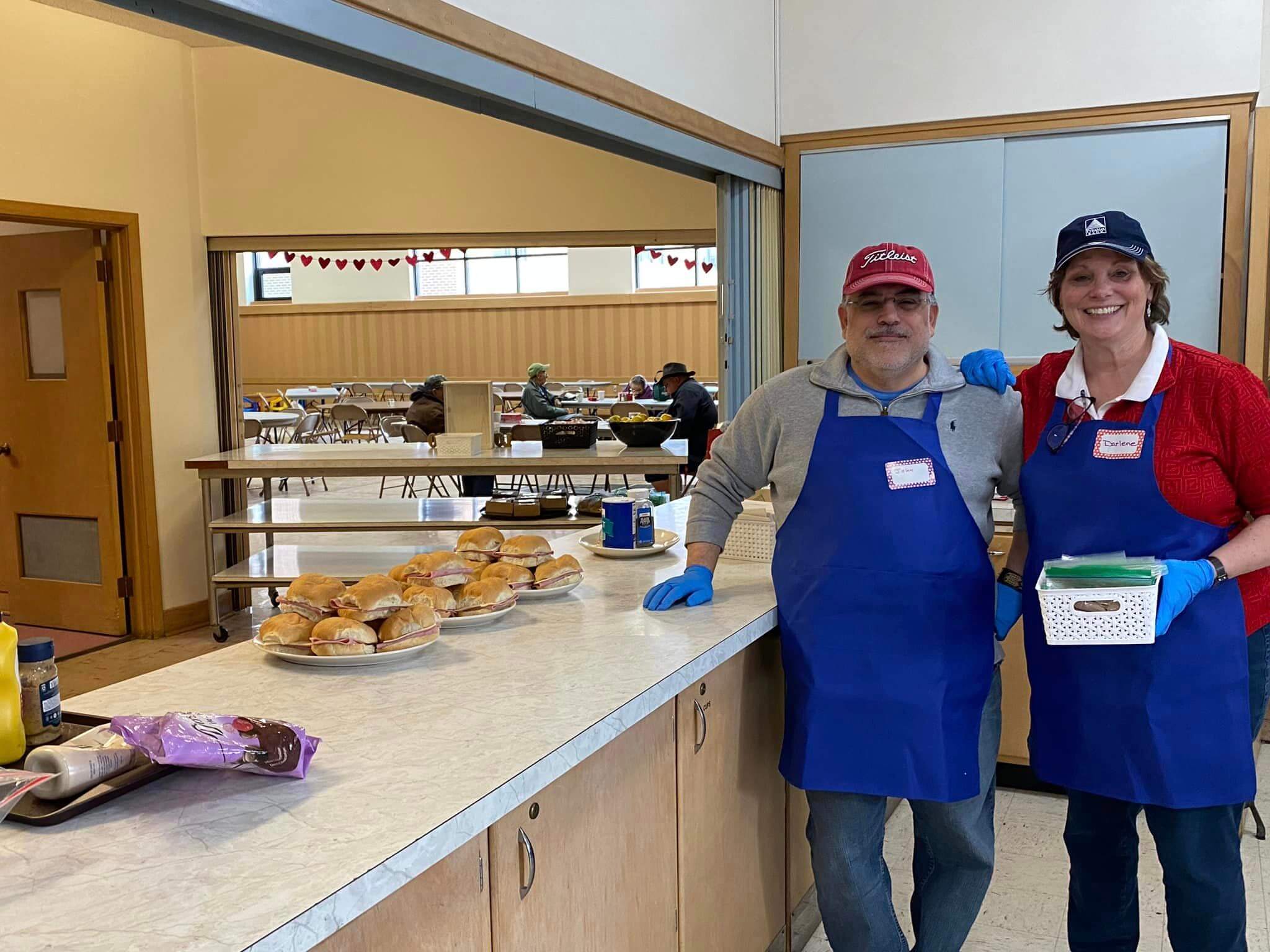 February, 2023
LRA members had the privilege of serving lunch to approximately 35 people at the Community Cafe. The Sheboygan County Food Bank serves lunch to the homeless and 6 volunteers are needed for each weekday shift.